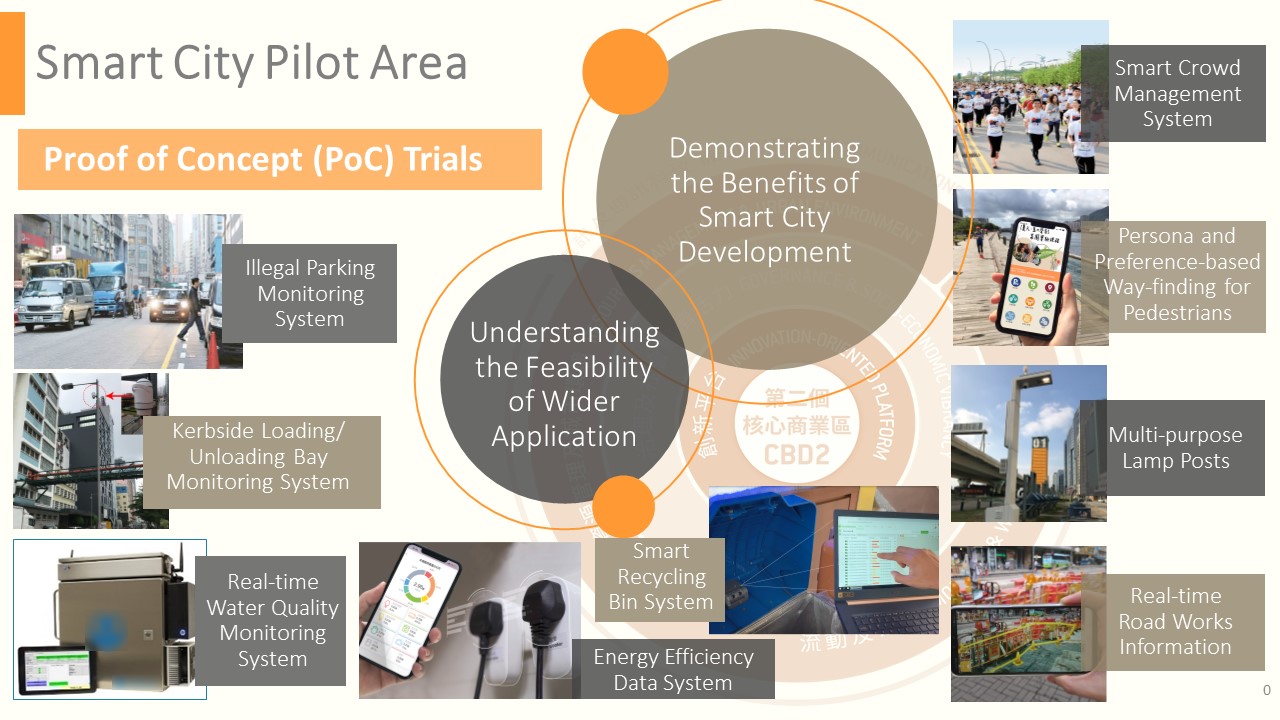 Taking account of different situations in KE, several proof of concept (PoC) trials were recommended under the Smart City@KE Consultancy Study. The objectives of the PoC trials are to:
Demonstrate the social benefits of smart city development: Innovative ideas have been piloted in KE to demonstrate how smart city solutions can improve the quality of living and be conducive to the development of Hong Kong;
Provide better understanding of the feasibility of wider application: We examined the cost of scaling up the smart city solutions, including the installation cost and recurrent cost of operation and maintenance. Retrofitability is also a key factor that influenced the success of the smart solutions and whether we can move forward with the technology.
We have engaged the public and different sectors to understand their needs and expectations through different channels, and explored various smart city technologies. After consolidating the opinions received during Stage 1 Public Engagement, we have selected several PoC trials to be taken forward. The following factors are used in selecting the PoC trials for KE:
Whether it can equip KE to meet its challenges;
Probability for scaling up;
Whether it can serve as a quick win to demonstrate social and economic benefits; and
Whether it is innovative and conducive to sustainable development.
PoC Trial 1: Persona and Preference-based Way-finding for Pedestrians
To promote the "Smart City" initiative and the concept of "Walkable Kowloon East", "My Kowloon East" (MyKE) mobile application has launched the personalized tour function to recommend a touring route of Points of Interest (PoIs) according to personal needs and preferences, with the PoIs introduced using augmented reality and virtual reality (AR and VR). Users can leave their social media comments on the PoIs via this platform. In addition, the mobile app has included the "Easy Walking" function, to suggest sheltered paths, barrier-free paths and "clean air" paths, according to users' needs and preferences.
The PoC trial was completed.
Consultant: ESRI China (HK) Limited
PoC Trial 2: Smart Crowd Management System

The system utilized surveillance cameras, sensors and video analytics technology to automatically detect crowd flow and number of vehicles, and identify abnormal conditions in order to improve the efficiency of crowd management. This PoC was tested on the day of "Hong Kong Streetathon@Kowloon 2017". With the use of equipment installed at key bottlenecks along the runway and public transport queuing points, it assisted the organiser and the Police in monitoring crowd flow, enabling swift actions and support when needed. On the day of the trial, we also disseminated the estimated waiting time for shuttle bus and ferry as well as the queuing condition of other transport modes through the MyKE mobile app and the large signboards set up at the venue, such that the citizens can leave the event venue orderly and smoothly.
The PoC trial was completed.
Consultant: MotherApp Limited
PoC Trial 3: Energy Efficiency Data System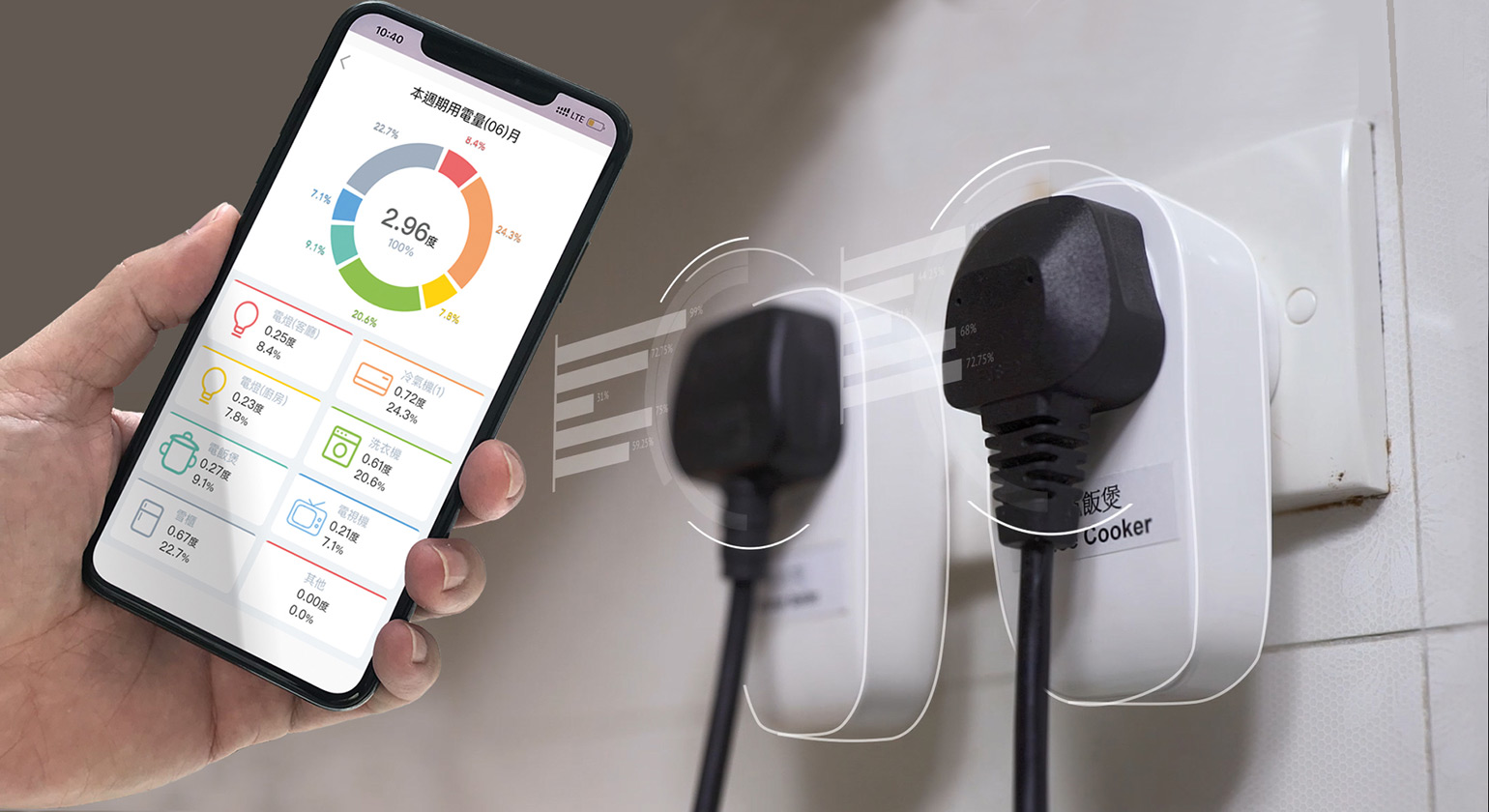 Energy efficiency improvements and electricity consumption reduction are keys to combat climate change. We have invited households from Kai Ching Estate and Tak Long Estate to join this PoC trial. Through the installation of smart electricity sensors and the collection of households' real-time electricity consumption data, participants could track their real-time energy consumption on Smart Energy @ KE mobile application and participate in a reward scheme for energy saving. This PoC trial aims to assist the participants in improving electricity consumption habits, raise public awareness of conserving energy and promote low-carbon living.
The PoC trial was completed.
Consultant: Hong Kong Telecommunication (HKT) Limited
PoC Trial 4: Kerbside Loading/Unloading Bay Monitoring System
Frequent roadside activity is one of the key causes of traffic congestion in KE. To alleviate this situation, the system used the cameras installed on existing street lamp posts and video analytics techniques to monitor the usage and availability of kerbside loading and unloading bays in sections of How Ming Street and Hoi Bun Road.
The PoC trial was completed.
Consultant: Siemens Limited
PoC Trial 5: Smart Recycling Bin System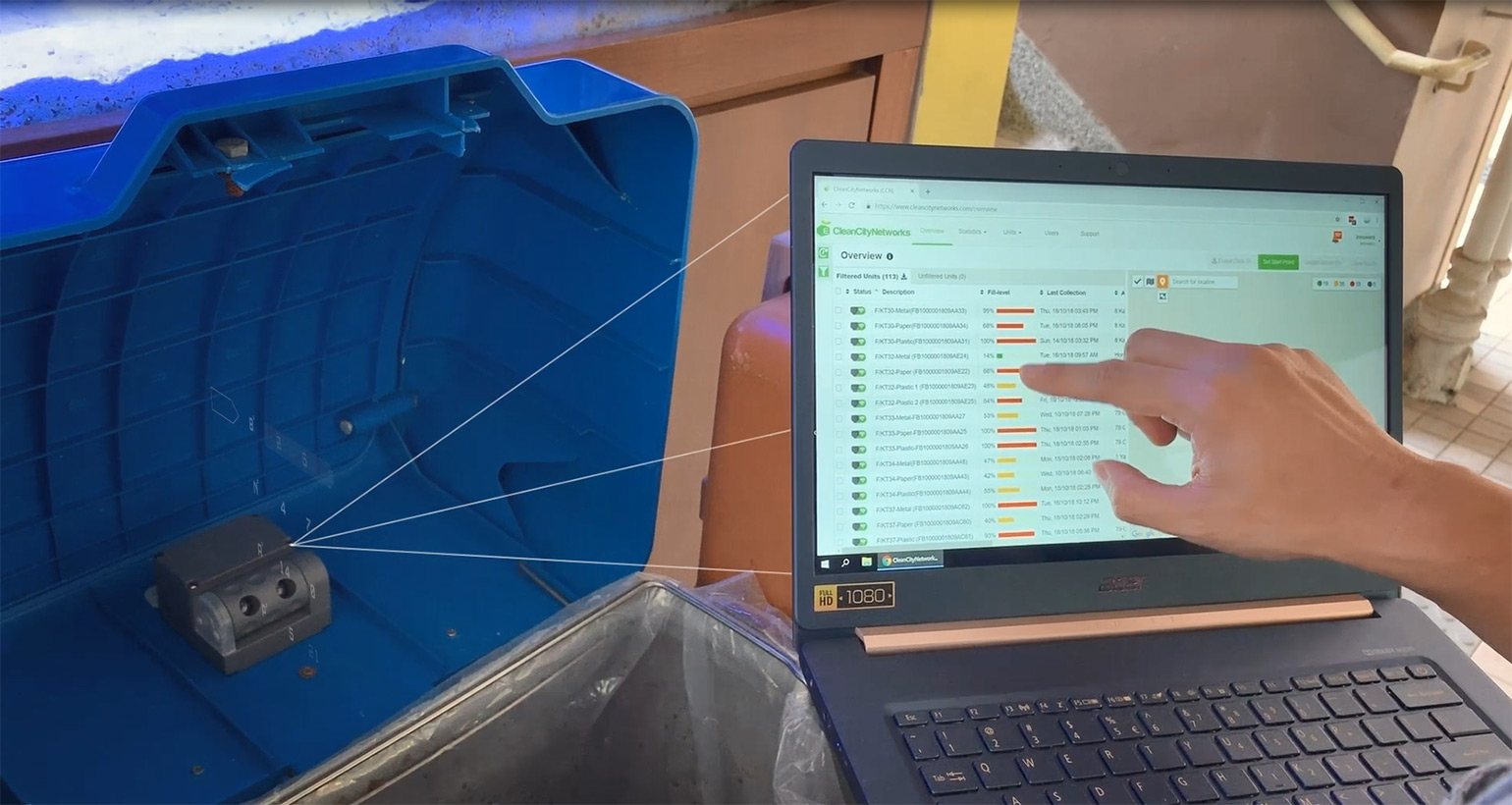 Some recyclables collection bins (RCBs) located at busy locations are often overfilled, affecting cityscape and hygiene condition as well as demanding extra resources for monitoring. Fill-level sensors were installed in 33 RCBs to detect the fill levels. By analyzing the data collected, the system can estimate the fill-up time and suggest an optimized collection route through artificial intelligence. This system aims to enhance the efficiency and effectiveness of the recyclables collection exercise.
The PoC trial was completed.
Consultant: Innoverz Limited
PoC Trial 6: Multi-purpose Lamp Post
Data collection and transmission are important to the operation and development of a smart city. The multi-purpose lamp post (MPLP) can provide the ideal locations to accommodate various sensors and can be equipped with various data transmission technologies. Seven MPLPs were installed in KE. Their features varied depending on the locations and needs, including air quality and weather monitoring, pedestrian and vehicle flow analysis, real-time information dissemination, electric vehicle charging facilities, solar power facilities and Wi-Fi hotspots. These MPLPs also had the flexibility to accommodate additional IoT devices and different data transmission systems.
The PoC trial was completed.
Contractor: Infa Systems Limited
PoC Trial 7: Real-time Road Works Information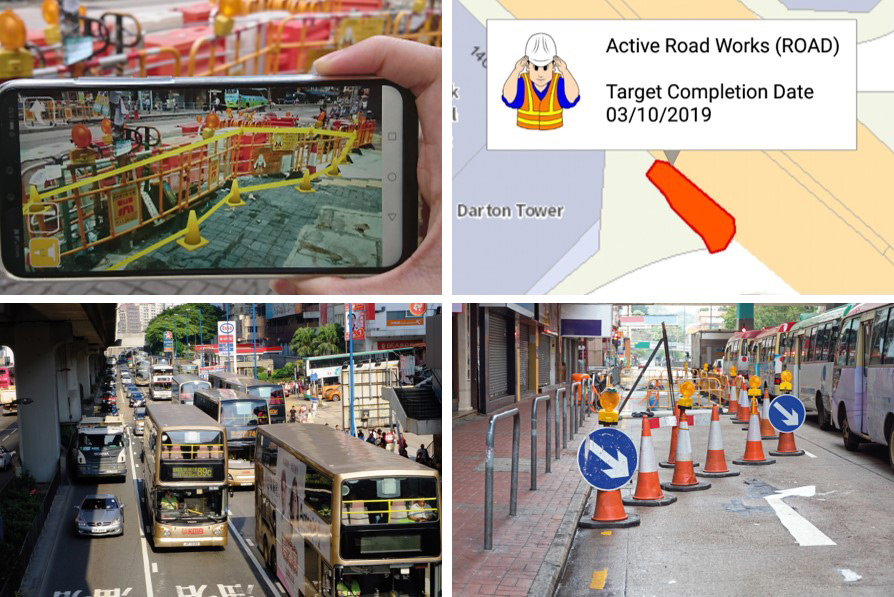 This PoC trial aims to collect real-time road works information by mobile devices, and to disseminate the information through MyKE mobile app and data.gov.hk, such that the public can better plan their routes ahead. During the trial, the location and extent of active road works in KE and San Po King Business Area by Drainage Services Department, Highways Department and Water Supplies Department at existing roads with speed limit below 70 km/h and footpaths were disseminated.
The PoC trial was completed.
Consultant: Mappa Systems Limited
PoC Trial 8: Illegal Parking Monitoring System
Traffic congestion is common in KE at peak hours where illegal parking can aggravate the traffic conditions. The system used cameras installed on existing street lamp posts and video analytics techniques to help deter illegal parking. The Government's long-term aim is to deploy technology to assist in the enforcement of traffic contraventions to alleviate traffic congestion. Trial sites included sections of Tsun Yip Street, Hung To Road and Sze Mei Street.
The PoC trial was completed.
Contractor: Paul Y. (E&M) Contractors Ltd.
PoC Trial 9: Real-time Water Quality Monitoring System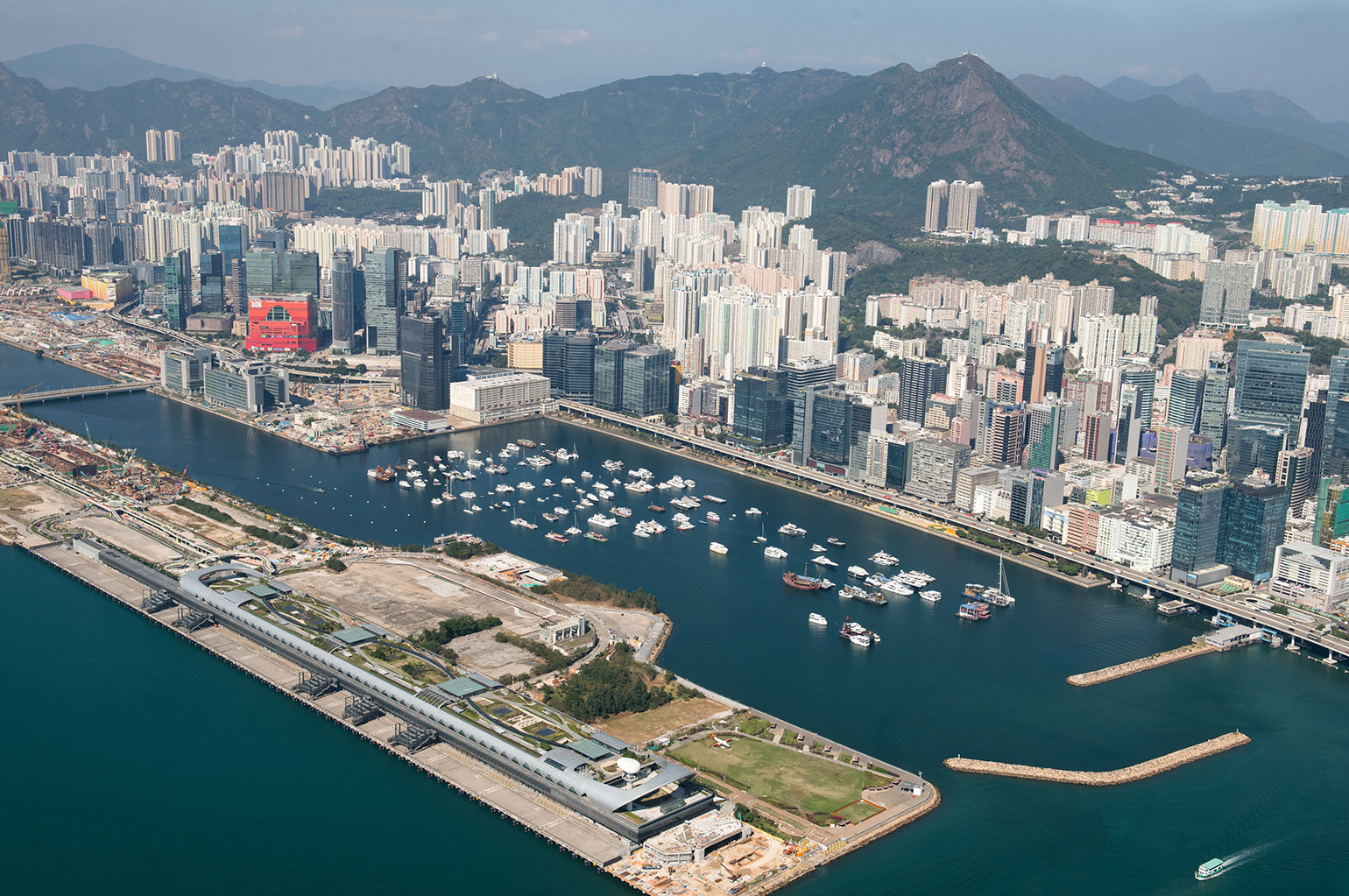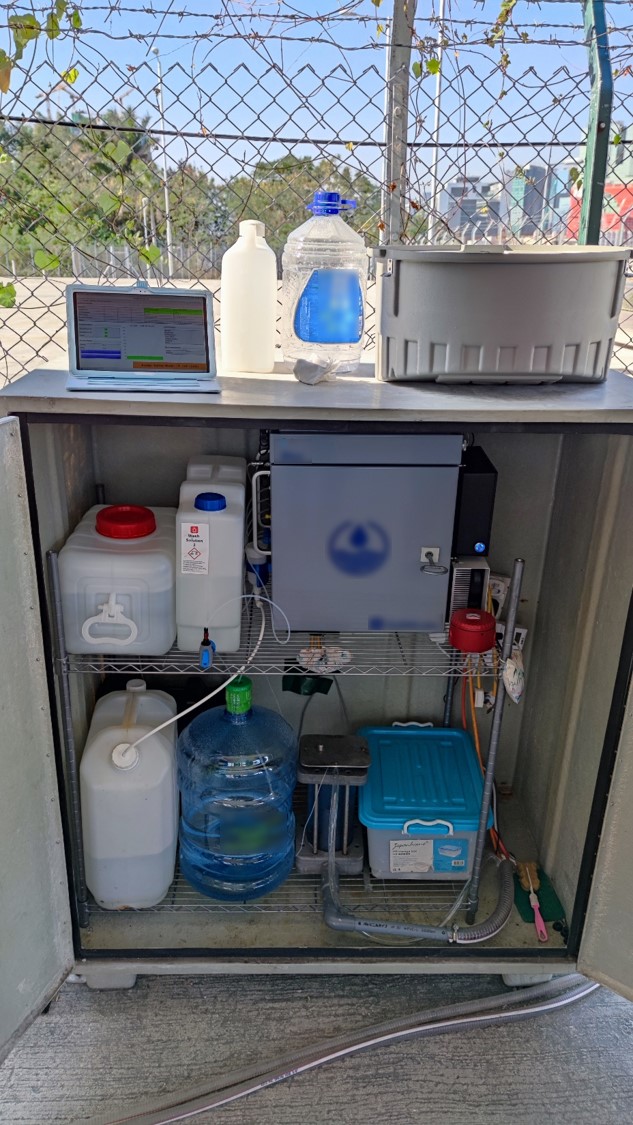 Currently, it takes a few days after water sampling to obtain the E.coli levels through laboratory tests. The organizers of watersports activities and the public cannot acquire immediate water quality information prior to the activities. An automatic water quality monitoring system has been installed at Kai Tak Runway under the trial to real-time monitoring the E.coli levels at Kwun Tong Typhoon Shelter through measurement of enzymatic activity. The correlation between the measurement of monitoring equipment and the laboratory testing results will also be studied. The objective of this PoC trial is to adopt innovation technologies to real-time monitor the E.coli levels within water bodies, and to disseminate the information on E.coli levels to the public and the concerned water sports associations for reference in a timely manner.
The PoC trial commenced in August 2021.
Consultant: Fugro Technical Services Limited.